Welcome to Ears 2 U Hearing Aid Services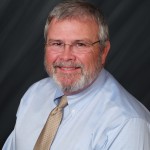 Scott Erickson;  Board Certified Hearing Instrument Specialist, Owner:
EARS 2 U is pleased to be YOUR choice at our two locations for state-of-the-art hearing aids, in a wide range of prices and styles. We offer technology that can:
Virtually eliminates feedback and whistling for better sound quality.

Automatically adjusted for different noise levels, thereby improving speech understanding and comfort in noisy environments.

Modern design that takes comfort and style to a whole new level.

Rechargeable options.

We recommend having your aids cleaned and checked 3 times a year. (free with hearing aid purchase)

Unlimited adjustments for life of hearing aids. (free with hearing aid purchase)

If you can find a better price on our products elsewhere, we will meet that price!
Latest Technology in Hearing Aids 
STARKEY JUST RELEASED!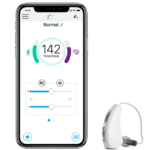 Livio™ AI is the world's first hearing aid to provide both superior sound quality and the ability to track body and brain health. Featuring integrated sensors and artificial intelligence, Livio AI redefines what a hearing aid can do.
Now you have the power to easily monitor your body and brain health with your smartphone and the full-featured Thrive Hearing app. Compatible with both Android and Apple smartphones, the Thrive app provides you with a Body Score, Brain Score and an overall score combining the two, called a Thrive Wellness Score.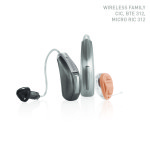 MUSE
Introducing Starkey's Latest release Muse iQ, Halo iQ, SoundLens iQ with Acuity Directionality is designed to improve speech audibility in difficult listening situations along with SPEECH SHIFT.
Starkey's new feature speeds your transition to hearing aids by gradually adjusting settings to allow your brain to get used to new sounds.
Muse is designed to allow you to experience music in a whole new way.  Now you can hear every note the way the artist intended – with pure, refined sound quality.
Muse iQ: Starkey's newest technology with Acuity™ Immersion Directionality, designed to restore natural benefits provided by the ear and improve speech audibility in difficult listening situations.
Did you know that your hearing health has a direct effect on your overall health? Hearing loss can occur for a number of reasons.  Some causes can be natural and others would surprise you. As people age, they may begin to lose their hearing as a result of the natural aging process.  One of the most common causes of hearing loss is exposure to loud noises.
There are also medical reasons for hearing loss like viruses, bacteria, heart conditions or stroke, head injuries, tumors, and certain medicines.  New studies have revealed some surprising causes as well, like diabetes or hypertension.
Over 5% of the world's population 360 million people – has disabling hearing loss.  1 in 3 people OVER THE AGE OF 60 have  hearing loss. 1 in 14 Generation Xers (ages 37- 48) already have hearing loss.  1 in 6 Baby Boomers (ages 49-68) have hearing loss. 1 in 5 Teenagers have some type of hearing loss.
Email: info@coloradohearingaid.com to schedule a FREE consultation! Contact us today for an appointment at (719) 578-9820.